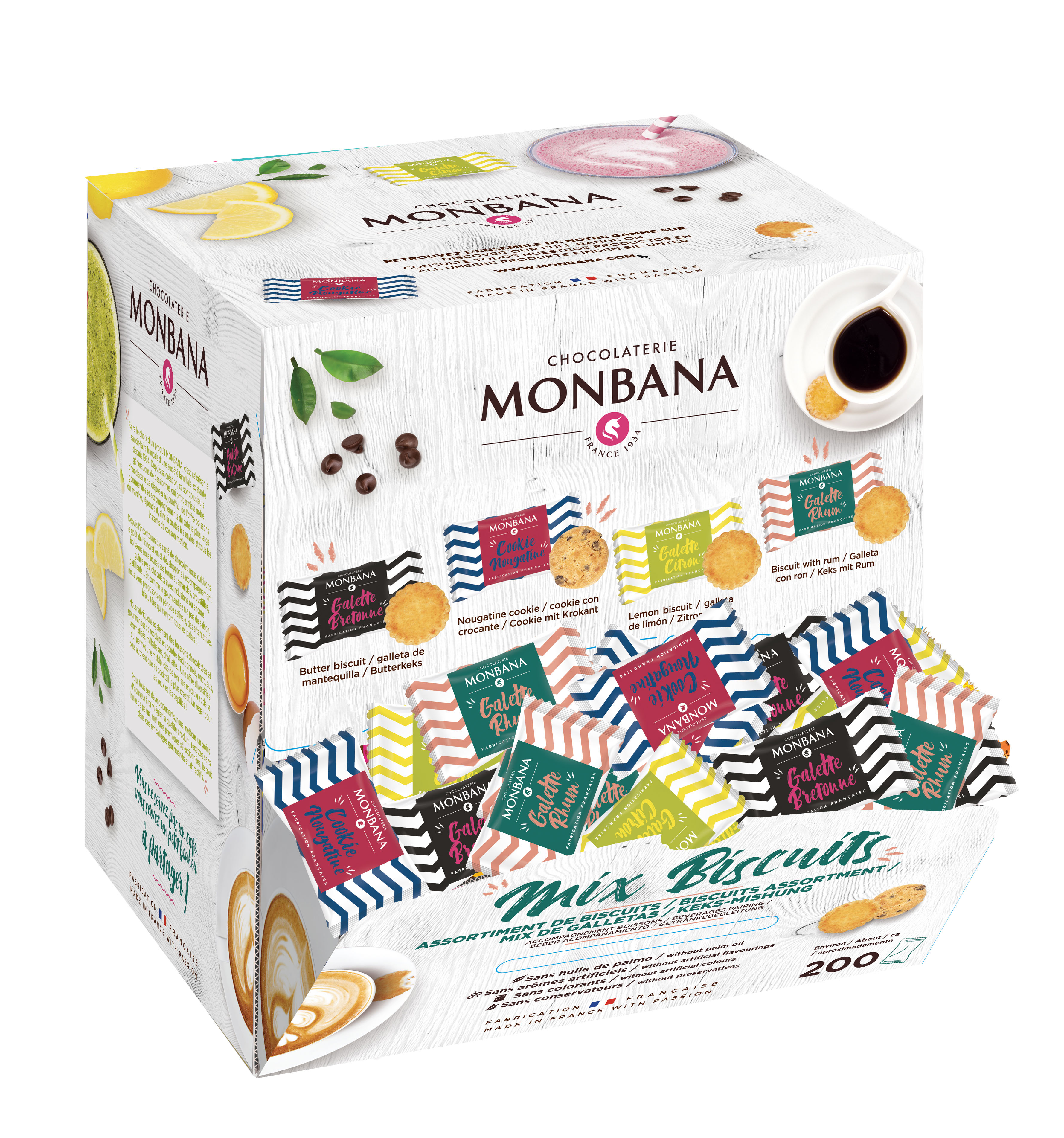 A crunchy mix that customers are sure to love! A practical, attractive and recyclable distribution box containing four varieties of biscuits: Butter biscuit, Nougatine cookie, Lemon biscuit, Biscuit with rum.
The
Recipes guaranteed free from colourants, palm oil, preservatives and artificial flavourings.
New recipes  made with flour, eggs and moreish French butter.
Discover our latest creation: the Biscuit with rum. Serve up some originality with this tasty biscuit!
Ideal summer for terrace service (heat resistant)