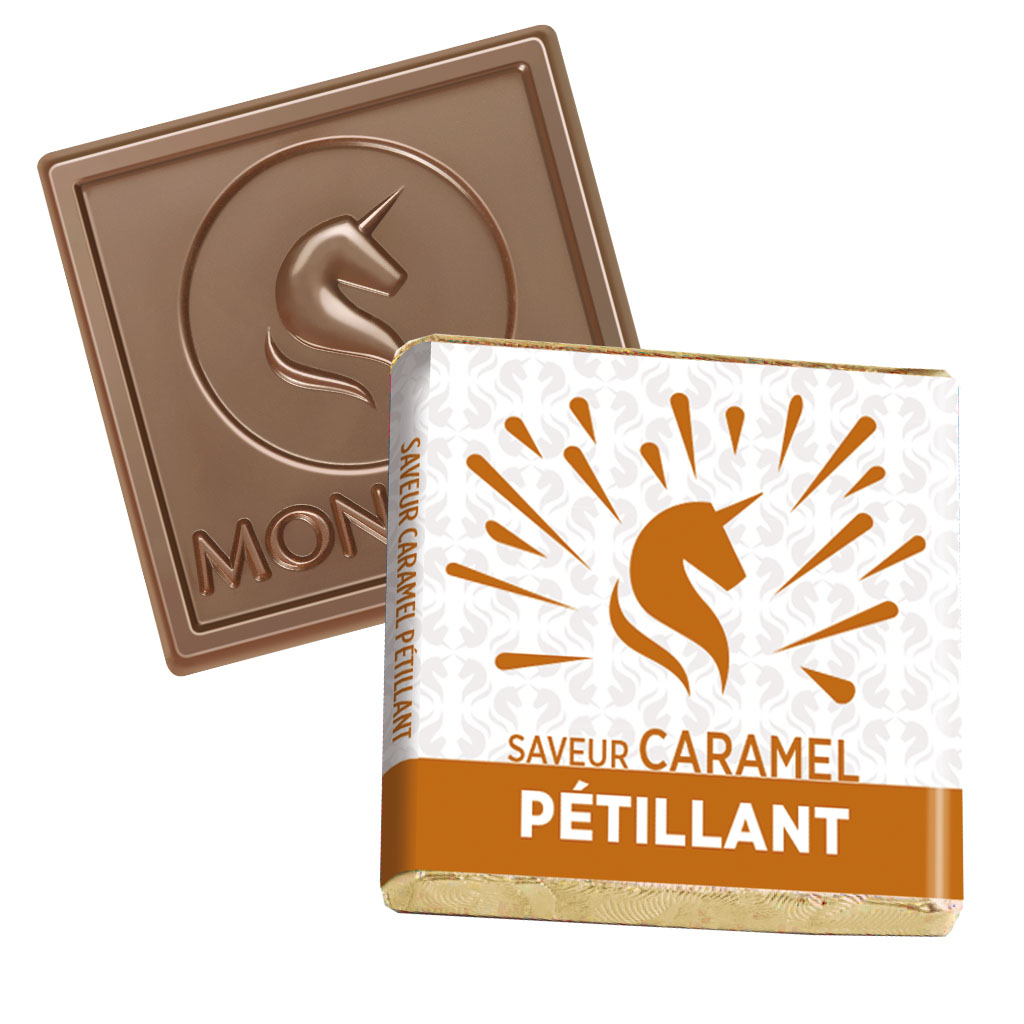 An explosion of candy chips to wake up your taste buds ! You will be blown away by this new taste sensation.
The
33% Milk chocolat, caramel flavour.
Attractive and festive, ideal for celebrations
Quality glossy wrapping 
Other informations
These unique, surprising chocolate squares are ideal for celebrations and can be enjoyed with coffee or even champagne.