The beginning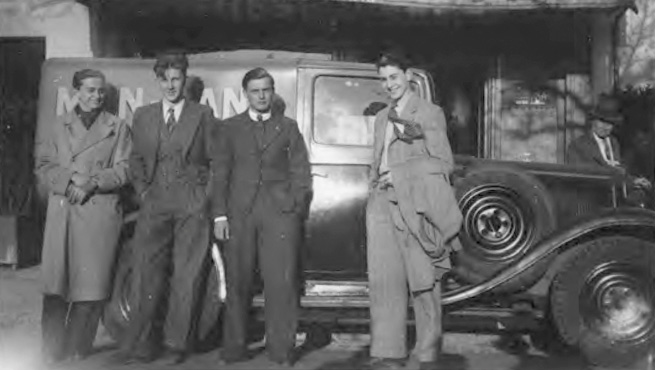 During the WWI
It was in the trenches during the war of 14-18 that Louis Guattari met Pierre-François Lardet, the founder of the famous brand Banania. From this meeting is born a beautiful friendship and Louis, passionate about chocolate, participates a few years in the adventure Banania.
1934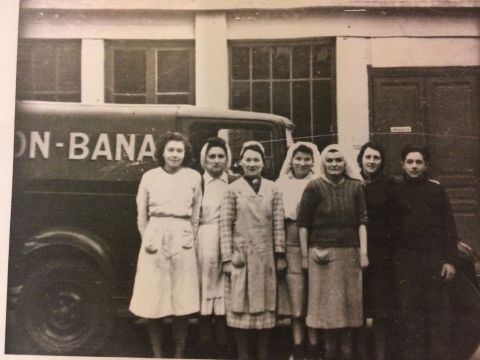 Louisette's birth
Initially an industrial designer, from 1934 he creates his own logo for Monbana powders, the brand's trademark for decades. The little girl drinking her bowl of cocoa is called Louisette, a tribute to his wife Louise.
Beginning of the 50's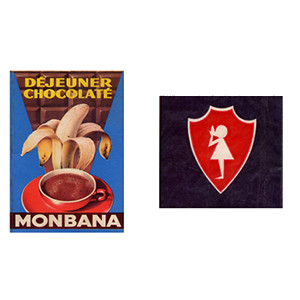 Golden age
From the 50s, the chocolate activity develops more particularly at the instigation of Louis's sons, Jean and Paul. MONBANA now includes a bean roasting unit and becomes the specialist for quality chocolate powder. MONBANA launches the first dietary products and even becomes the official supplier of the National Institute of Sports. André Leduc, mythical cyclist of the Tour de France, is the ambassador. From then on, MONBANA is an industrial business on a human scale that combines three activities: chocolate powder, dietetics but also chocolate confectionery, among which truffles and filled chocolate oysters are the emblematic specialties.
End of the 70's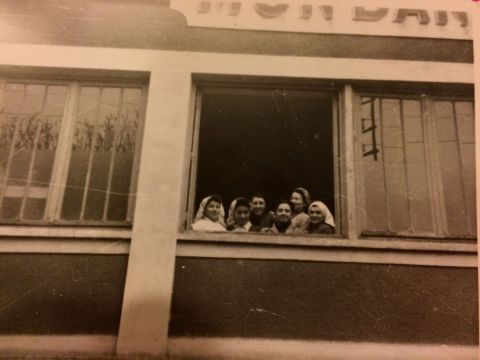 Innovation
At the end of the 70's, a new idea emerges from the industrial facilities used to produce food and dietary supplements : the Neapolitan, a molded chocolate square. The first one is officially launched in 1985, and will become a must-have with coffee. After studying biology, Yves, the son of Jean Guattari, arrives at MONBANA and decides to focus on this successful activity, primarily intended for catering professionals. An entrepreneur at heart, he puts innovation at the center of the development strategy, with over-inventive product ranges: chocolate coated cereals, coated almonds, flavoured chocolate powders, ready to use milk shakes, sparkling chocolates, seasonal collections…
2000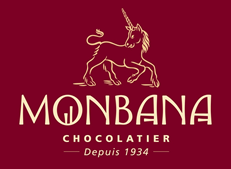 A glorious brand
At the beginning of the 2000s, the largest coffee shops and food industry leaders in the world count among the clients of MONBANA, for whom the company works primarily with a white label.
2008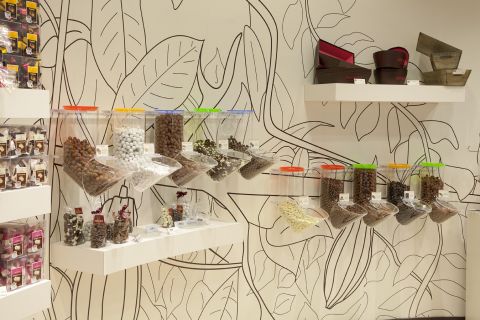 Monbana opens shops
With such legitimacy, MONBANA decides to promote its own brand. Its gourmet collection for the general public is launched in 2008 with the aim to offer chocolate-flavoured rituals off the beaten track: chocolate and candy bars, gourmet beverages, dessert kits, sparkling chocolates... As another key step in its development, MONBANA introduces the «Chocolaterie MONBANA» shops.
2013
A year of change
2013 marks the advent of a new logo and a new visual identity that underlines its position as the French specialist chocolate brand in all its forms. Between tradition and modernity, this new identity vehicles more than ever the intrinsic values of the brand: know-how, generosity, happiness, creativity and indulgence. MONBANA becomes «Chocolaterie MONBANA».
July of 2017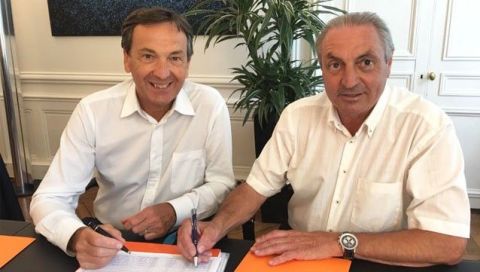 Monbana changes of presidence