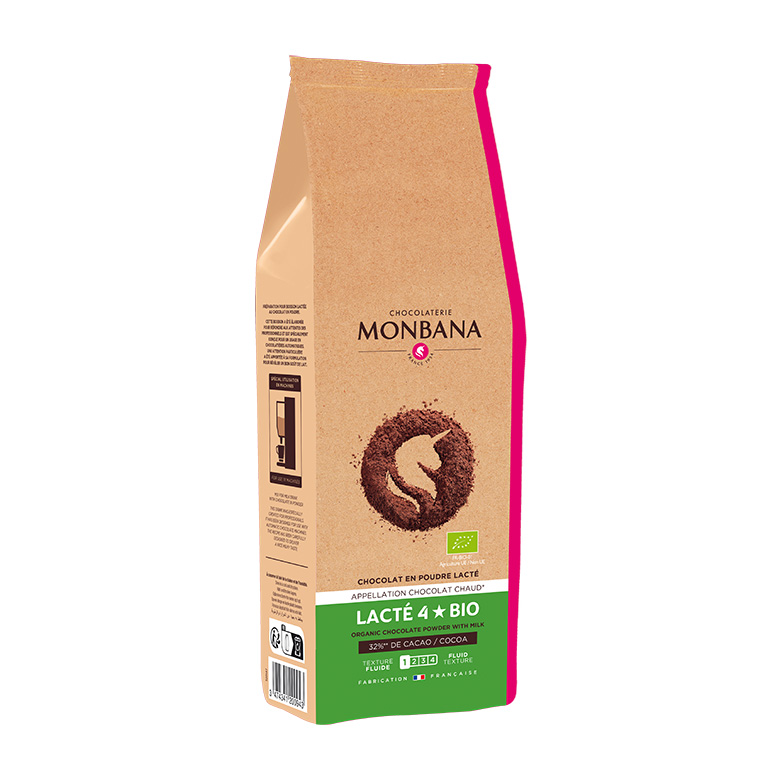 For a quick and easy hot chocolate that tastes great, simply add water to this milk and sugar mixture.
The
• Flavourful, rich in cocoa and with a wonderful milky taste. 
• With French milk, cane sugar and Madagascar vanilla extract, also with fair trade certification.
• Its contents allow it to be called "HOT CHOCOLATE"*, as opposed to "chocolate drink" or "chocolate flavoured", making it more appealing on the beverage menu.
*only applies to reconstituted product
Other informations
The ORGANIC version of our Lacté 4-star flagship product – a safe bet!
Perfectly adapted for hot chocolate and vending machines.