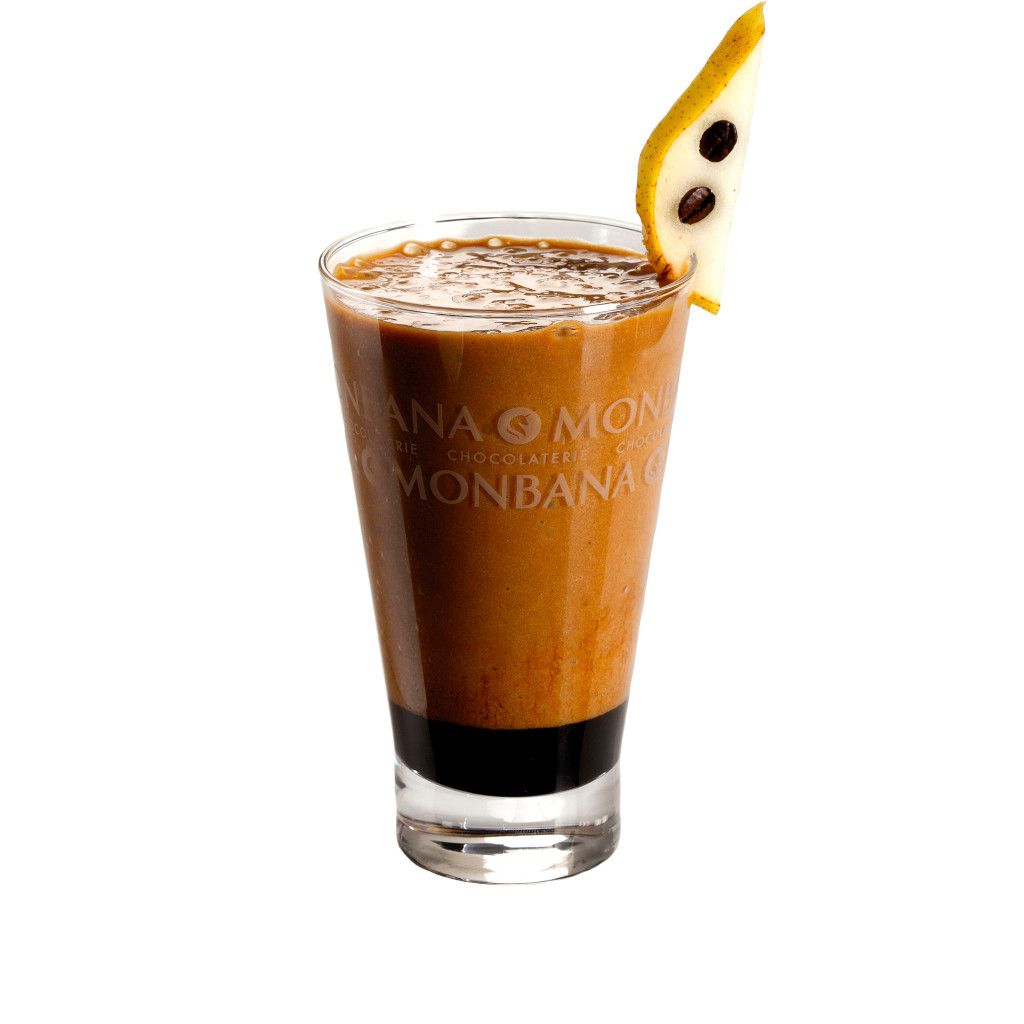 Preparation steps
Step 1
Pour in a blender the milk, the ice cubes, the Toffee Milkshake powder and the espresso.
Step 2
Mix in two times for 20 seconds.
Step 3
Drop at the bottom of a glass some coffee syrup, then add the preparation
Step 4
Decorate with the coffee syrup, a slice of pear and coffee beans.
The cocktail can kept in a refrigerator for 8 hours.